Planning an international move is without a doubt the most complex type of move to coordinate, and hiring professional movers is highly recommended. International moves are always complex and require an exceptional attention to detail and a high-level of coordination.
Hiring professionals who understand how to organize an international move will be well worth your effort. You should also create a comprehensive moving checklist to capture all the details and ensure nothing is overlooked.
Moving companies with experience coordinating international moves will be able to help you navigate the legal requirements for the country you are entering. They'll provide information on the documents you'll need to obtain and give you advice on what to expect during your move. Once the appropriate documentation and arrangements have been secured, an international move typically follows this process:
To ensure this process is smooth, work with a US-based moving company who can provide you with one point of contact throughout the entire process.
HOW TO CHOOSE THE RIGHT MOVERS FOR YOUR INTERNATIONAL MOVE
Hiring a top-notch moving company for your international move is essential to ensuring a smooth process and successful outcome.
Here are some tips for finding the best moving company for your international move:
Read recent reviews. Identify companies that have consistently good reviews and make a short list of of the ones you would consider hiring.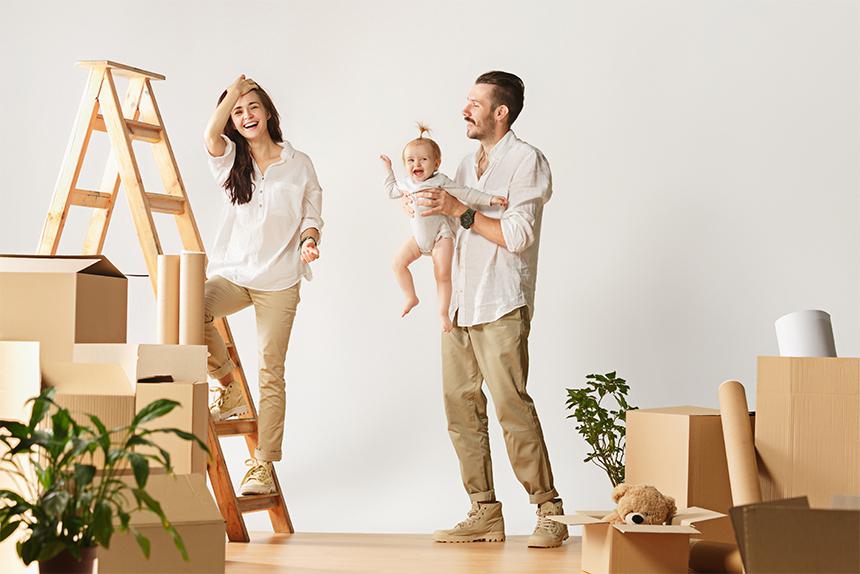 Contact the companies you are interested in working with and ask them to provide you with:
An in-person cost estimate. Companies that coordinate international moves will have representatives on both sides of your travel. They should be able to conduct an on-site review of your items and provide a free quote.

References. Reputable moving companies will not hesitate to provide references for you to contact. Speaking with the company's previous customers will help you understand what to expect from the company and the entire process.

Insurance and valuation protection services. Understanding how you will be compensated should anything happen to your belongings during transport is critical for international moves. Get all the policies in writing and be sure you understand them before signing any contracts.

Their Federal Maritime Commission (FMC) number. Overseas shipping companies are required to be registered with the FMC and adhere to regulations. If your belongings will be transported by ship, be sure that the company is registered with the FMC.
Other things to consider when researching companies to work with include: how long the company has been in business, what is their relationship is with the other providers who will be helping to coordinate the move, and whether the company offers temporary storage if you should need it.

Once you have gathered all this information and have made the suggested inquiries into each company's qualifications and background, choose the moving company you feel most confident about.

With the detailed coordination, it takes to execute a successful international move, you'll want to make sure you work with a highly-respected company that has a reputation for excellent communication and exceptional customer service.