PLANNING YOUR MOVE
Whether you are moving to the USA from abroad, or are a current US resident, relocating to a new place can be fraught with uncertainty, anxiety, and numerous challenges. With a little guidance and preparation, it can also be an exciting time full of adventure and possibility. With a strong military, a vibrant economy, and a nearly limitless number of excellent cities, moving to the United States is one of the best choices that you could make.
Whether you're relocating inside of the United States or are emigrating from another country, it's a good idea to learn more about life in the United States and the benefits of living in this premier nation.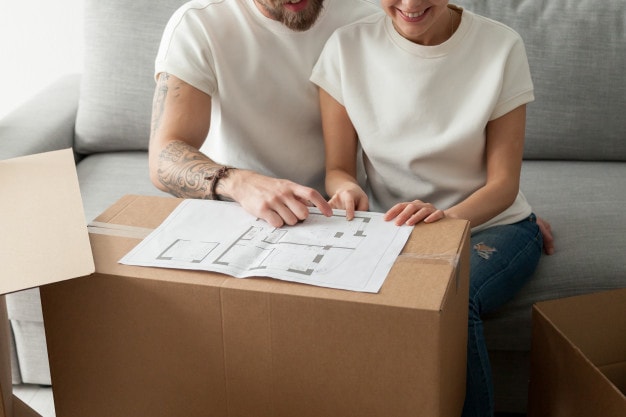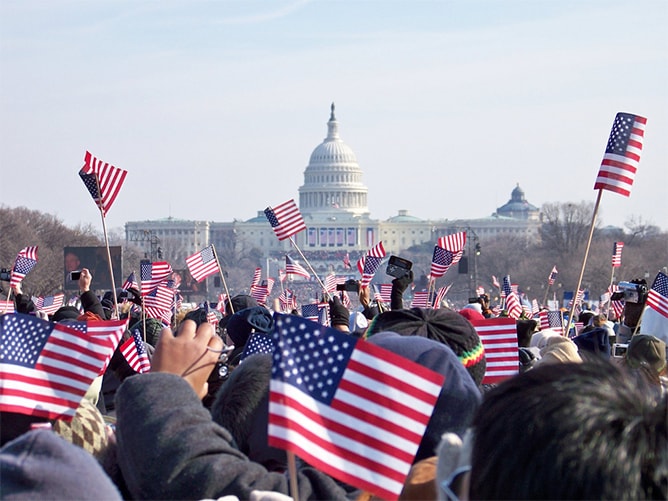 UNITED STATES POPULATION
Another key fact to understand when living in the United States is the diversity and numbers of its population. As of 2016, the last time a census was collected, there were 323,127,513 people living in the United States. This reflected a 4.7 percent growth rate between 2010 and 2016. While the United States does have a large percentage of residents over the age of 65 — 14.9 percent — the population is trending younger, with 22.9 percent of people living in the country under the age of 18. The population of the United States grows every single year, and if you want to move to or in this exciting country, now is the perfect time.
UNITED STATES ECONOMY
One of the best reasons to live in the United States is its robust economy. The United States economy is the largest in the world, providing countless opportunities. In 2017, the gross domestic product (GDP) of the United States was $17.9 trillion and the country experienced a growth rate of 2.5 percent.

Although the unemployment rate was 5.3 percent, this number has been dropping steadily for the last few years. The per capita income for US citizens in 2017 was $55,805. The United States has one of the most powerful economies in the world, making it a great place to live if you are looking for exciting employment opportunities.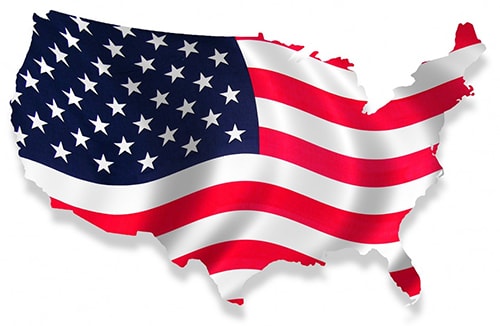 HERE ARE A FEW THINGS TO KEEP IN MIND AS YOU PREPARE FOR YOUR BIG MOVE.

KNOW YOUR BUDGET

Moving can be expensive. Moving services, truck rentals, moving boxes and other related expenses can add up quickly. Don't let the cost of your move get out of control. Having a clear understanding of your budget will help you when it's time to decide on the logistical details of your move. Your budget will influence everything from which moving services to use to where to get your moving boxes. If you are moving for your job and your employer is willing to cover some of the costs, be sure to factor that into your budgeting. Set aside a little extra if possible to address any unexpected costs that may occur. Create a moving checklist and include estimated costs for each line item.

CHOOSE A REPUTABLE MOVING COMPANY

Not all moving companies have a good reputation. If you are using a moving company, do your research to ensure you are working with a top-notch team. If you are moving to the USA from abroad, this is even more important as the details for such a move are immense. Trusting all of your possessions to the care of a stranger isn't easy. Hiring movers can be the best or worst moving experience depending on the moving service you hire. Understanding some basic protocols for dealing with moving companies may save you headaches down the line.

Protect yourself from unscrupulous movers and moving companies by taking these simple actions:

Read testimonials from independent reviewers

Request an in-house quote (The Federal Motor Carriers Safety Administration requires moving companies to provide a free, non-binding, in-house quote)

Validate the company's Department of Transportation (DOT) number (Certified moving companies are required to have a DOT number)

Get everything in writing

Create a catalog of your possessions
STATISTICS ARE REVEALING
Statistics about state's economy, job growth, crime and education can help you determine if a particular state is a good fit for you and your family. Statistics can provide insight into what it means to live in a particular place.
Consider, for example how widely economies vary from state to state. A state with a robust economy is likely to have more job growth and career opportunities - and be a more attractive place to move to.
California has the largest state economy in America and is home to 4 of the world's top 10 largest companies. On a global scale, the state of California has the sixth largest economy in the world. Job growth is rapid and steady, particularly in the areas of technology and innovation, and forestry and agriculture.
On the flip side, Vermont consistently trails other states in GDP and job growth. While Vermont has an abundance of natural beauty and a vibrant culture, the statistics reveal a state economy that may make living there a challenge.
Identify the things that are important to you and use statistics to better understand the place you intend to live.
Overall, a move can be an exciting time, particularly for those moving to the USA for the first time. Make sure you spend enough time planning your move for the best possible experience. A moving checklist is highly recommended as it can keep you on track and organized - which will likely eliminate some stress.
WHERE TO MOVE IN THE UNITED STATES
The best way to decide where to move is to do your research. First, compare the living costs in different states by examining facts like their economies and employment opportunities, as well as recreational opportunities that may be of interest to you. Next, once you've chosen a state, think about the local level. Learn about some of the state's best cities and the benefits they provide. Comprehensive research about the locations you're considering moving to will help you pick your perfect location.
SAVE MONEY ON YOUR MOVE, REQUEST A FREE QUOTE!
Get A Quote