The state of Oregon, with stats at around 4 million people, houses a variety of natural habitats from high desert grounds to thick green forests. Oregon embraces semi barren shrublands and several bodies of water. These lands are no stranger to volcanic activity and are beautifully defined and marked by it.
Oregon's largest city is Portland with around 600,000 residents. Portland's eclectic personality, artsy vibe and convenient location have attracted many newcomers making the cost of living higher than the national average, particularly with regard to housing.
Get A Quote
Geography & Climate
Oregon is 98,381 square miles of diverse landscape making it larger than the UK. It is home to an active volcano known as Mount Hood which is the state's highest recorded point at 11,249 feet.
Crater Lake National Park is home to the magnificent Crater Lake, which at 1,946 feet deep is one of the deepest lakes in the country.
With the exception of Alaska and Hawaii, Oregon, Washington, and California are the only states with a Pacific Ocean coastline.
Oregon has eight different geographical areas. The Blue Mountains, the Columbia Plateau, Western Oregon, Oregon Coast, Klamath Mountains, Rogue Valley, Willamette Valley, the High Desert, and the Cascade Range.
Depending on where you choose to move, moving to Oregon can be tricky. This state is in two different time zones, so be sure the moving companies and movers are all on the same page.
If you're moving to the state of Oregon, be prepared for it's diverse climate range.
It shifts from a mild maritime climate west of the Cascades to a Mediterranean climate in the Southwestern part of the state.
Northeastern Oregonians tend to experience a semi-arid climate with long cold winters and brief cool summers.
The western one-third of the state is quite wet through spring, summer, and fall with mild, cool winters.
East Oregonians experience very low moisture all year and dry summers.
Be sure to add rain gear to your moving checklist but don't forget to toss the bathing suit in the moving boxes too!
Oregon's beaches are referred to as coasts - and the coasts, although fun, are rainy, windy, and cold more often than not. Typically the coast is recognized as a beach only during the month of August when the sun is most abundant.
Moving companies can help handle the details of your move. Check reviews for moving services before choosing one. Professional movers will help make your move as stress-free as possible.
Community & Lifestyle
Oregon is known as a dog-friendly state, composed of farmer's markets, breweries, beautiful natural spaces, and a population of serious foodies.
Portland is where you'll find the most active nightlife scene with an array of hip pubs and stylish venues. The area attracts creative energy from all walks of life and residents tend to embrace a lifestyle based on community values and mutual respect.
Young families are attracted to the state of Oregon for professional opportunities, diversity, quality schools, and low crime rate.
Outdoor enthusiasts also thrive here. The city-dwellers of Portland can quickly and easily escape the hustle and bustle of urban life with a trip to the nearby Cascade Mountains. This mountain range is a popular spot for skiing. The Gorge offers a variety of wind sports and hiking. Miles of coastline and public beaches are also easily accessible.
The state's largest employers include Nike, Intel, and Hewlett Packard. With a strong culture of entrepreneurship, the state also attracts many small business owners.
The most affordable Oregon cities to live in include: Albany, Gresham, Oregon City, Hillsboro, and Salem.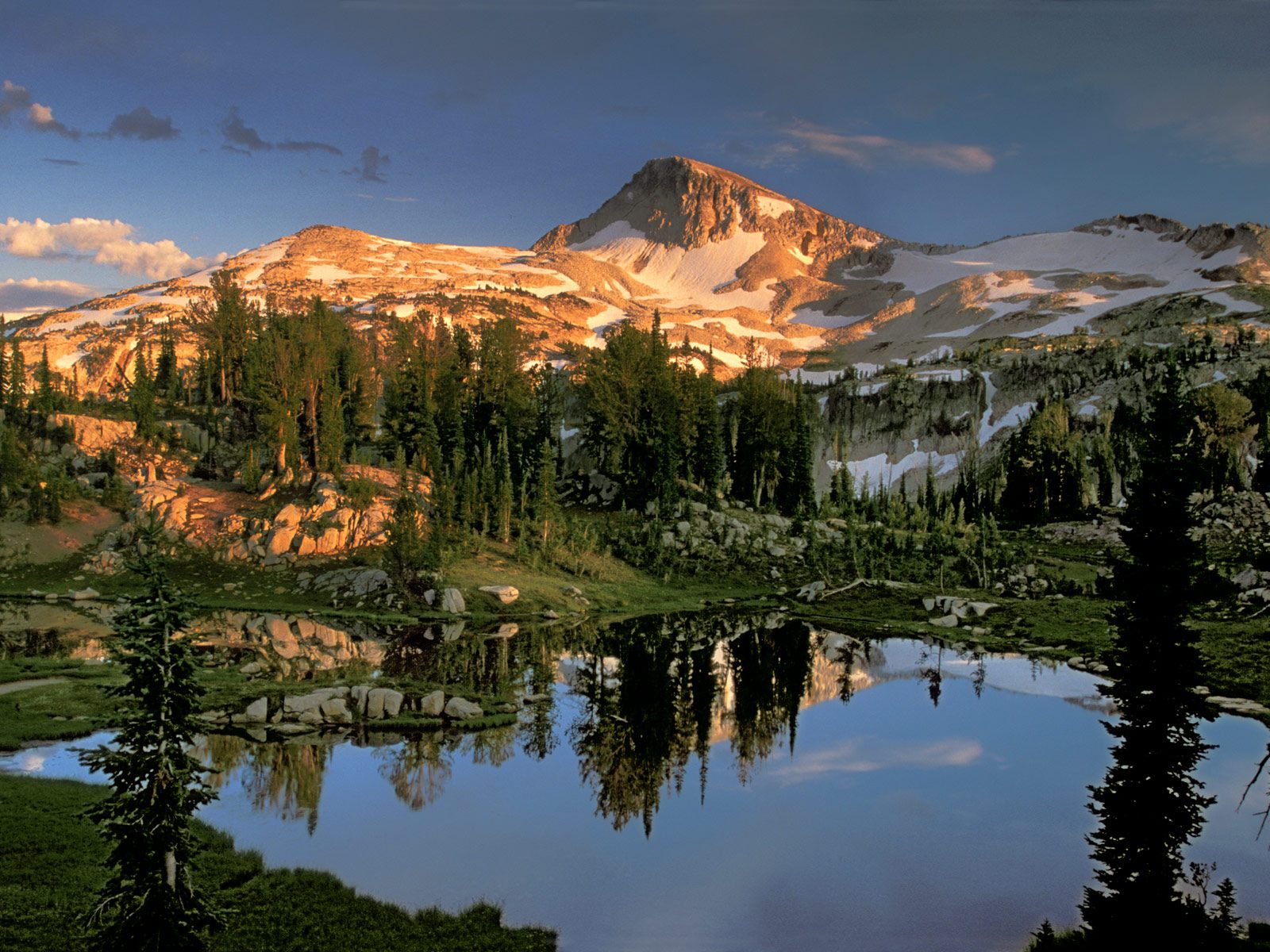 Jobs & Economy
Oregon's economy is strong and its' population on the rise. Its unemployment rate is 3.7% which is lower than the national average of 4.4% (June 2017).

The construction industry is booming and healthcare, information, and financial services jobs are growing as well. Only a modest decline has been seen in the mining, logging, wholesale, and manufacturing sectors. Jobs in the government are also plentiful.

Of the lower 48 states, Oregon produces the most timber products. Agriculture, hydroelectric power, and fishing are Oregon's economic staples with technology leading the pack.

Jobs in the Silicon Forest, the heart of Oregon's tech industry, are located in the Portland. Nike, Inc. with yearly revenue of $30.6 billion, is located in Beaverton.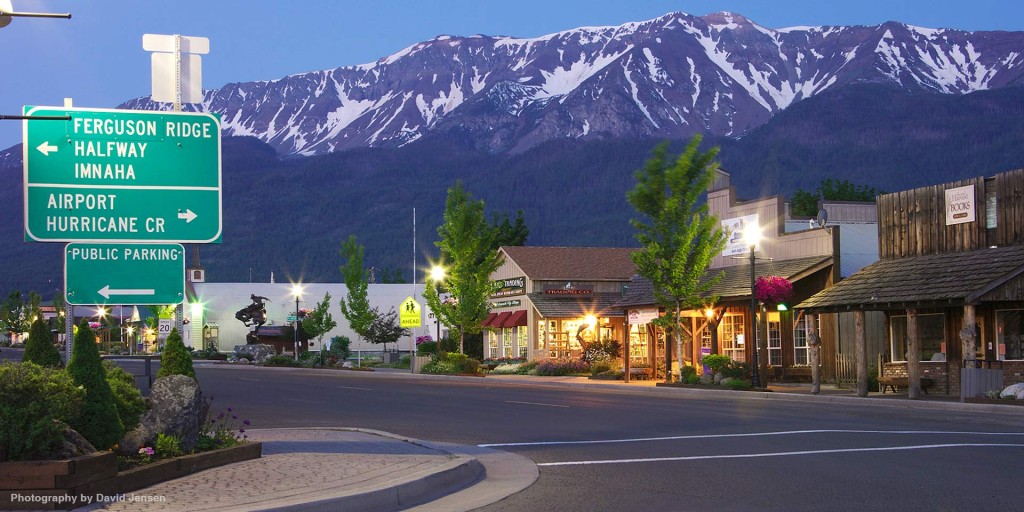 Attractions
Making the move to Oregon also means you can enjoy these nearby attractions:
Crater Lake National Park
Cradled deep in the Cascade Mountains is Crater Lake National Park. One of the park's most popular tourist attractions is Crater Lake. The pristine blue water is said to be about 1,946 feet deep with cliffs up to 2000 feet surrounding the lake. Cruises on the lake depart from Cleetwood Cove and journey to Wizard Island. Tourists can also tour the lake by car during the summer months.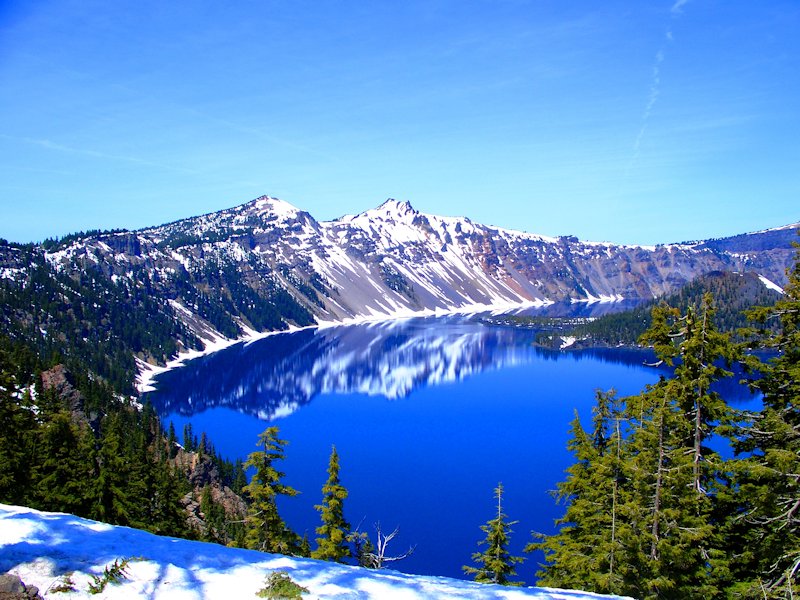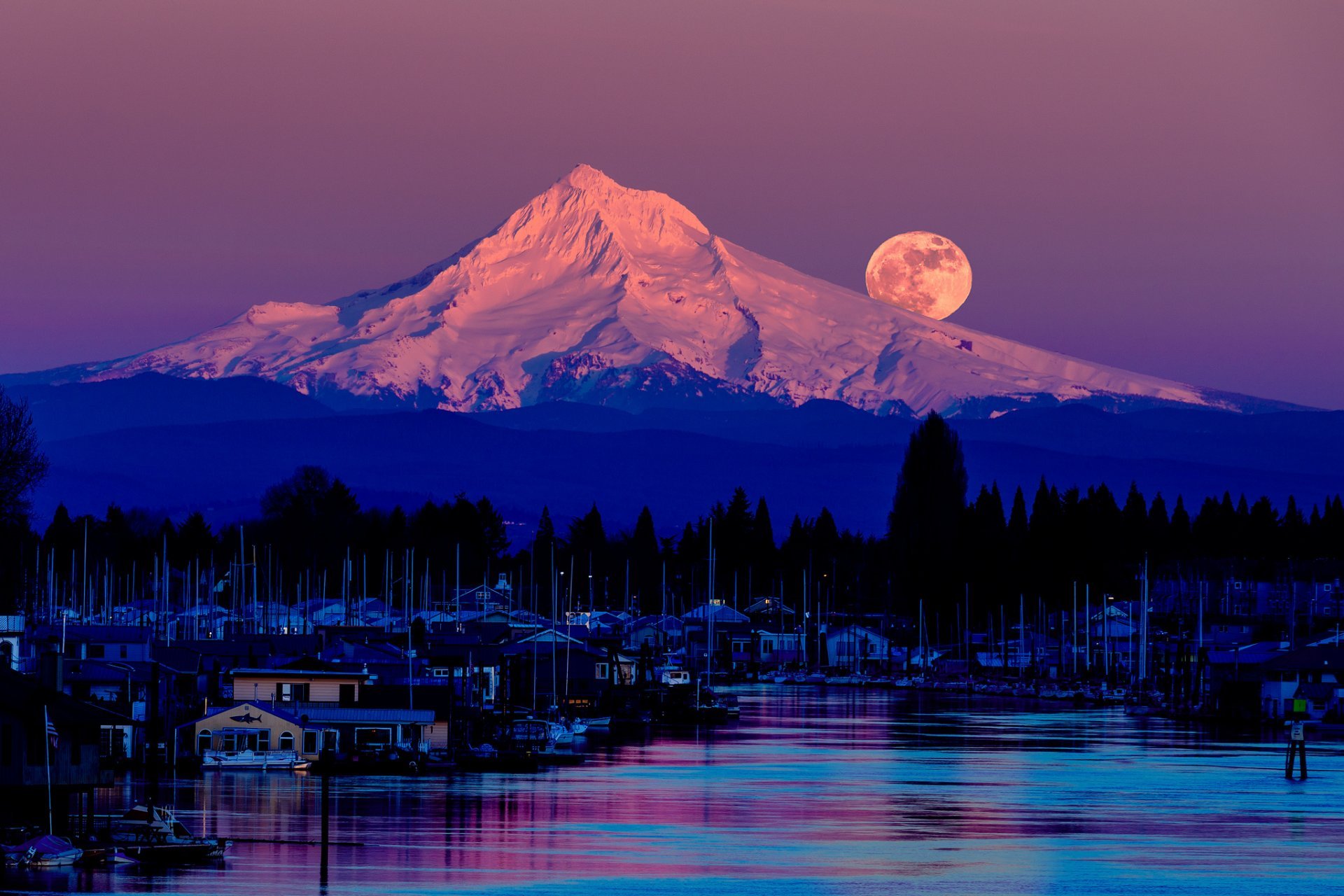 Mount Hood
Mount Hood is an Oregon landmark. At 11,239 feet high, it is the tallest mountain in the state. It has an abundance of hiking, skiing, and scenic trails along with hot springs and waterfalls. Mount Hood Scenic Loop is a popular viewing destination. The Rim Drive is famous for its' land and lake views. Mount Hood is currently classified as an active volcano.
Portland Food Scene
Portland's successful, world-renowned progressive food scene includes a collaborative partnership between local chefs and farmers. The city boasts more than 600 food carts as well as a variety of craft beer makers, grape growers, wineries and bars.
Portland, OR
Portland, also known as PDX, is one of the most unique and interesting cities in the nation. The mantra "Keep Portland Weird" is embodied throughout the culture of each neighborhood, business, and restaurant, while retaining a world-class shopping and entertainment scene. This smaller "big city" is charming for sure. It is easy to see why people choose to make the move to Portland and why more than 9 million visitors annually flock to the city. PDX is chock-full of things to do and see!.
Discover Portland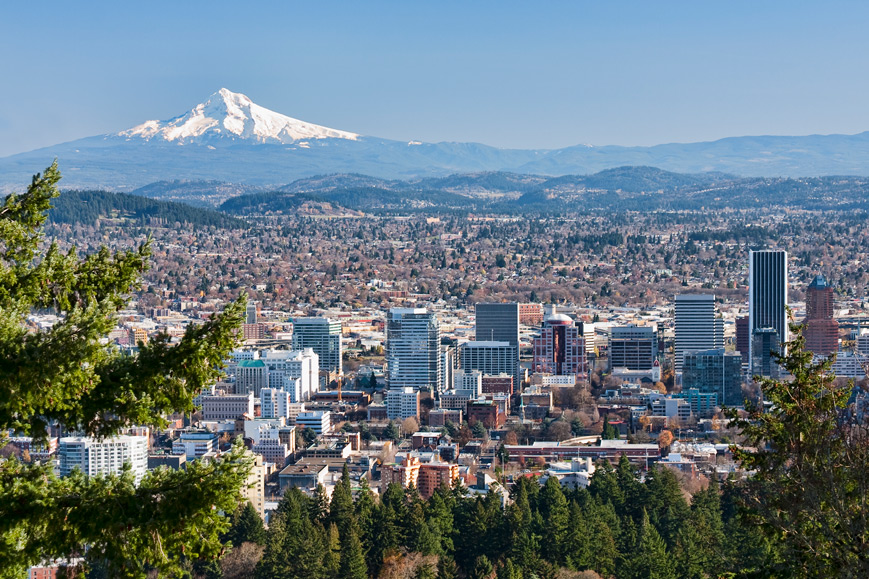 WE ALSO PROVIDE OUR SERVICE IN THE FOLLOWING CITIES.