Georgia's population totals a little over 10 million with roughly 400,000 people residing in the state's capital, Atlanta.
Agriculture is big business in Georgia, and the state is known as the world's top producer of pecans. The state also produces around 30,000 tons of peaches annually.
There are over 60 parks in Georgia, of which 48 are state parks and 15 are historic sites. There are also many wildlife preserves.
Measuring by both passenger and aircraft traffic, The Hartsfield-Jackson Atlanta International Airport is the world's busiest airport. If you're moving to Georgia by plane, be prepared to navigate this busy airport!
Get A Quote
Geography & Climate
Georgia has a diverse landscape that includes rugged mountains, valleys, and rivers. The state also has 100 miles of Atlantic coastline with sandy beaches and barrier islands.
Most of Georgia experiences hot, humid summers and mild winters. Northern areas and higher elevations experience warm comfortable summers with cool nights, while winters are quite cold and snowfall is not uncommon.
Moderate to heavy precipitation occurs from central Georgia to the northeast part of the state.
Community & Lifestyle
Georgia was one of the 13 original colonies in America and it is steeped in history. Many national historic sites and monuments celebrate Georgia's rich past and the role it played in founding the country.
Georgia has a reputation for both its "southern hospitality" and its strong sense of community.
Thousands of people move to Georgia every year and with its' safe neighborhoods, clean air, rich culture, and affordable living, it's easy to understand why.
Georgia has many well-respected colleges including Georgia Institute of Technology and Emory University. The state will also pay tuition for residents through a unique merit-based program, the HOPE Scholarship.
There is an abundance of outdoor recreation to enjoy including hiking, rock climbing, biking, rock climbing, and many watersports.
If you are looking for a family-friendly location with plenty of history, culture, and outdoor recreation – you may want to plan a move to the lovely state of Georgia!
Call the moving companies and collect those moving boxes! Be sure to ask for a quote beforehand if you plan to work with any moving services. Creating a moving checklist will help guide the process and ensure that no details are overlooked.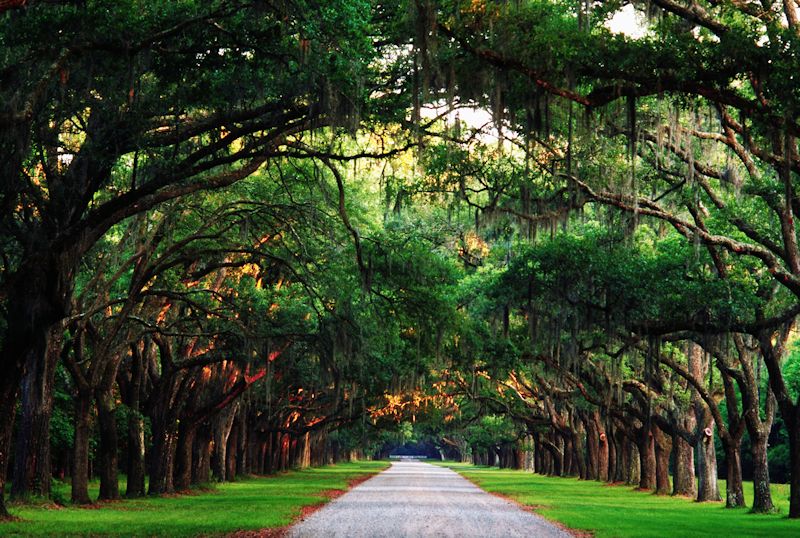 Jobs & Local Economy
For several years, Georgia has been ranked as the top state in the nation in which to do business.

The state is headquarters to 15 Fortune 500 companies as well as quite a few Fortune 1000 companies including Home Depot, UPS, Coca-Cola, and Delta Air Lines.

The city of Atlanta has been a center of economic growth for the state and is considered a global city with economic importance on a global scale.

The state's unemployment rate is 5% which is only slightly higher than the national average of 4.4% (June 2017).

The overall cost of living in Georgia is lower than the national average.

If you are moving to Georgia it will likely be relatively easy to find employment with so many large corporations headquartered there.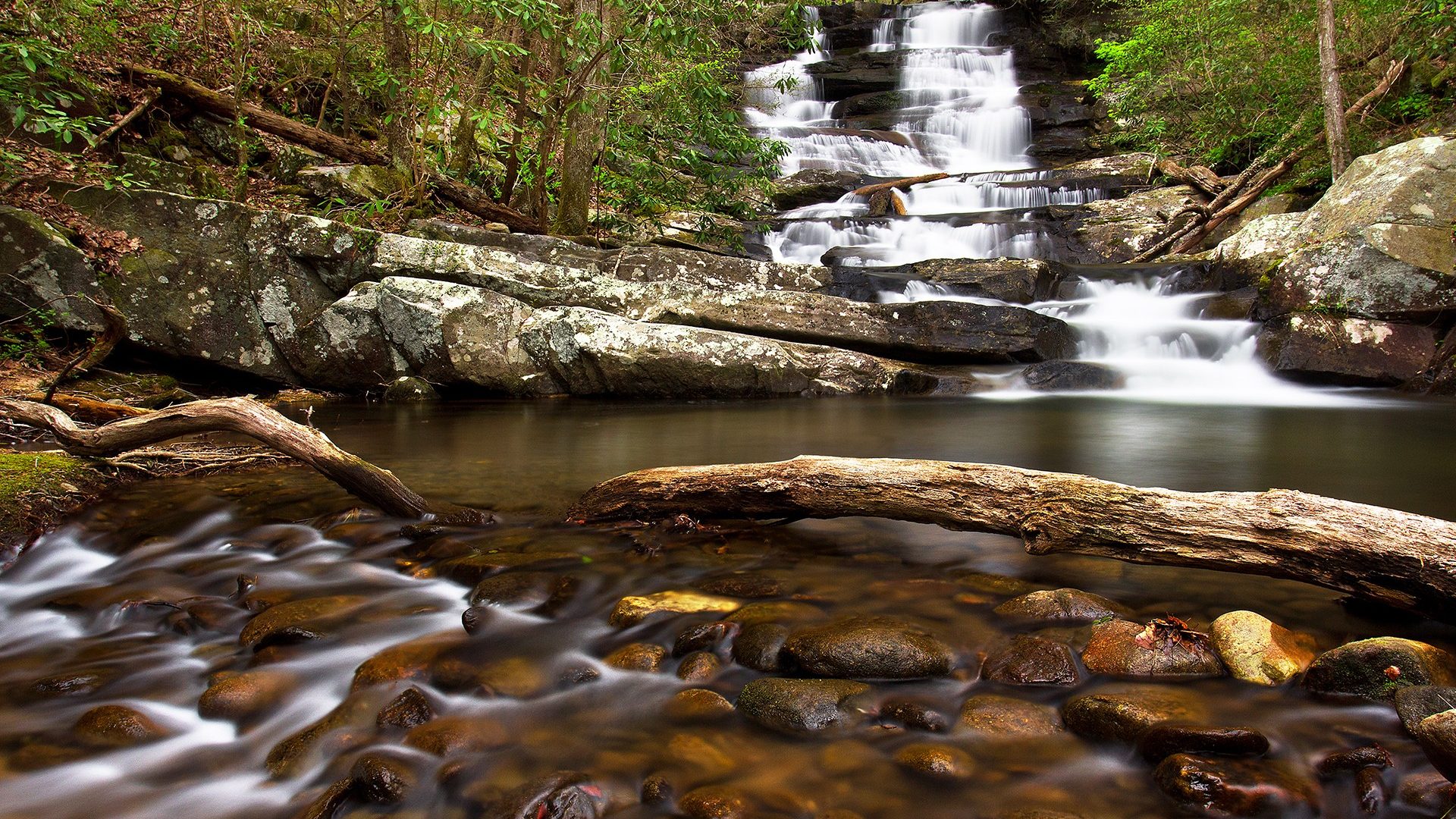 Attractions
Making the move to New York City also means you can enjoy these nearby attractions:
Rock City
Located at the top of Lookout Mountain is another of Nature's marvelous masterpieces, Rock City. Walk along the 4,100-foot Enchanted Trail filled with caves, flowers and unique rock creations or take in the panoramic views from Lover's Leap, considered one of the area's must-see attractions.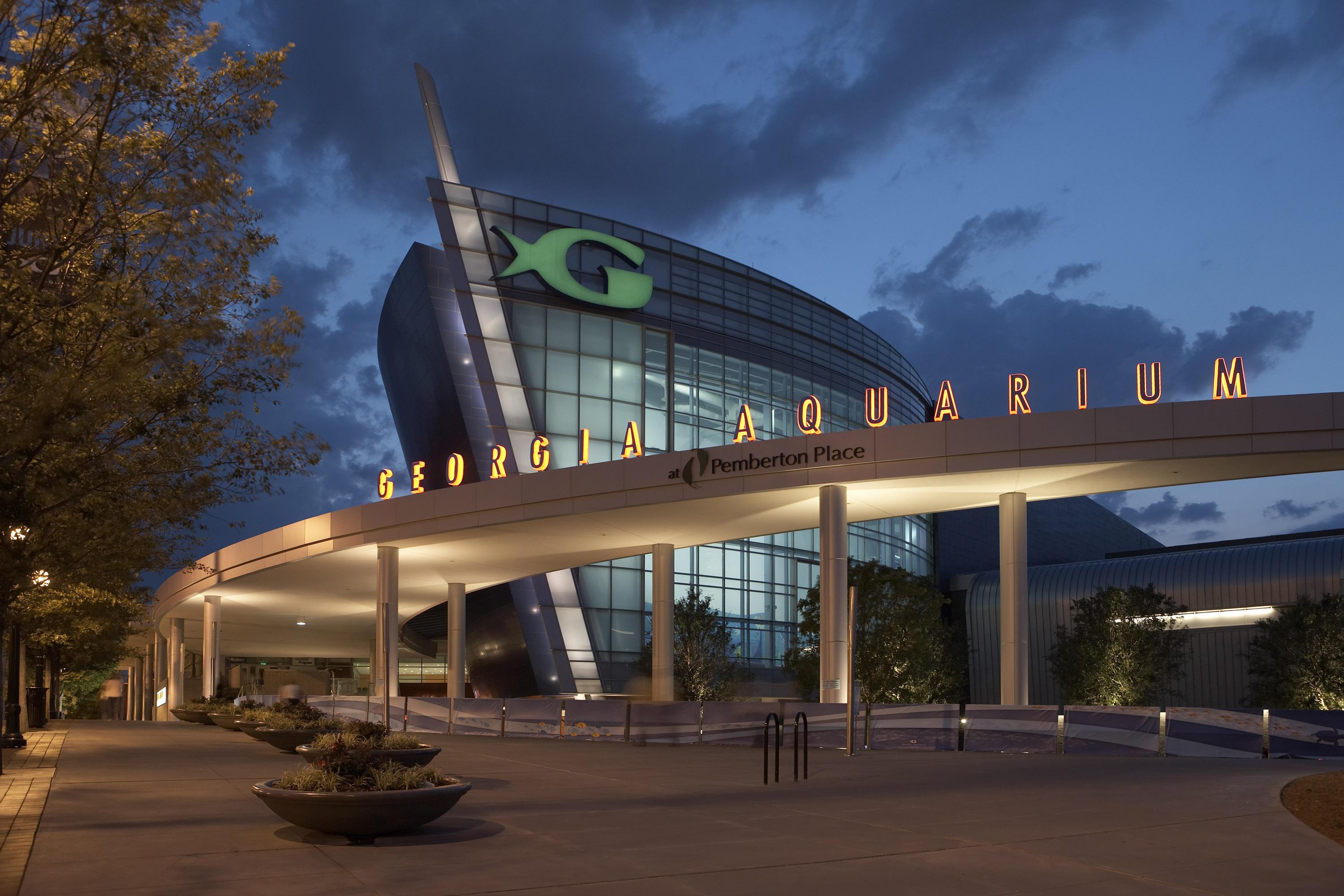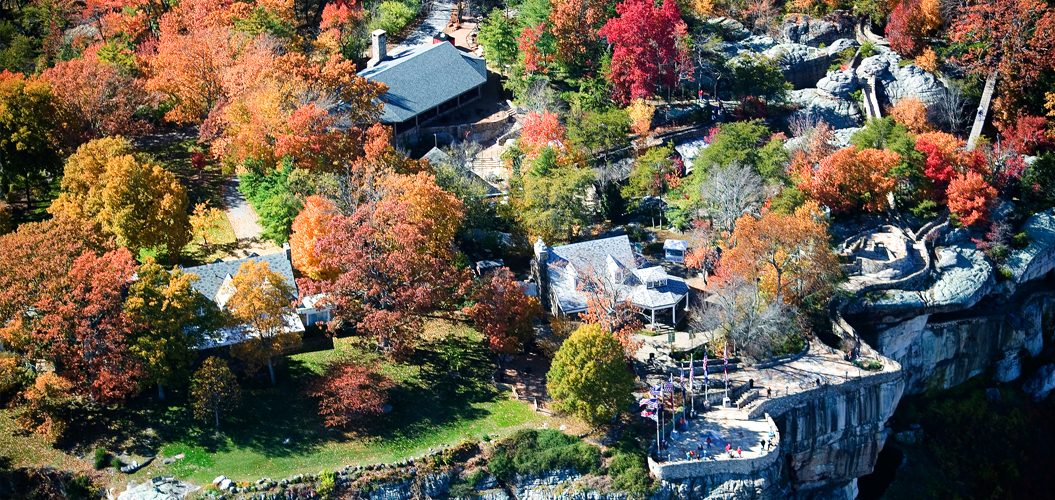 Georgia Aquarium
This 13-acre public aquarium, located in Atlanta Georgia has been designated the largest of its kind in the global west. Over a hundred thousand creatures are housed here. Ten million gallons of water support fish and marine animals including sharks, manta rays, dolphins, whales, and otters.

The unique ocean walk-through tunnel allows you to experience sea creatures swimming all around and above you. The Journey with Gentle Giants experience located in the Ocean Voyager exhibit is one of the only places in the world where visitors are assured a swim and dive with sea creatures including whale sharks and manta rays.

The popular Sleep Under the Sea exhibit lets families and groups camp overnight in the huge aquarium and includes next day admission.
Stone Mountain
One of Georgia's most famous landmarks with more than four million visitors touring it each year. Stone Mountain is 1686 feet at its highest point and over 5 miles round at its base. It is surrounded by 3200 acres of beauty. The mountain's stone top is equipped with freshwater rock pools that house unique types of shrimp. Visitors can hike or ride the Skyride Aerial Tram to the summit to take in the views of Atlanta Georgia, the Kennesaw, and Appalachian Mountains.
Atlanta, GA
The Dogwood City, Big Peach, The Big A, Hotlanta, The ATL...no matter what you decide to call it making the move to Atlanta is a great choice! The city is a vibrant and exciting place with a lot of history, charm, and energy. The ATL attracts more than 50 million visitors each year and welcomes roughly 36 new residents each day. The city is growing and it is growing fast.
Discover Atlanta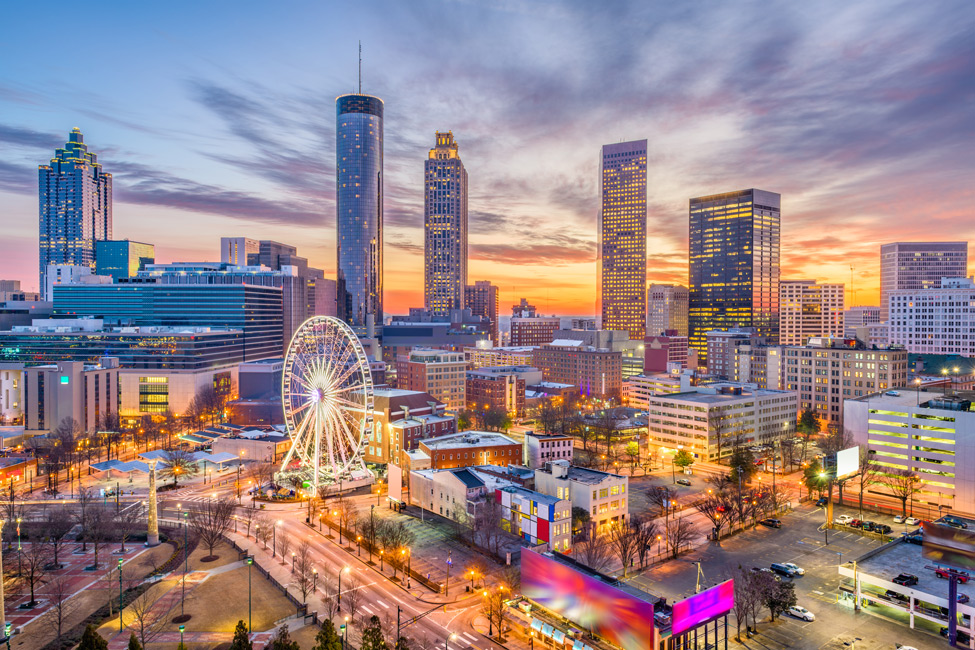 WE ALSO PROVIDE OUR SERVICE IN THE FOLLOWING CITIES.