A little over 2 million people call New Mexico home. The state is also known as the "Land of Enchantment". Although the state ranks fifth in land mass size, it has a low population density of around 17 people per square mile.
Albuquerque is the most heavily populated area, with about one-fourth of the population residing there. Las Cruces is the second largest city and home to New Mexico State University.
New Mexico has a rich cultural diversity with just over 51% of its population considered native residents. The state's name was not derived from Mexico, but instead, it acquired its title from Spanish explorers in 1563.
More than 14 million acres of land in New Mexico are devoted to the Navaho Indians, which are the country's largest Native American tribe.
Nearly one-third of families in the state have Spanish-speaking members. The state constitution officially recognizes New Mexico as a bilingual state.
Get A Quote
Geography & Climate
Contrary to popular opinion, New Mexico consists of more than just desert lands. A good portion of the state features forest areas, mountains, and grassy plains.
The Rio Grande flows for 1,885 miles throughout New Mexico and is the state's largest river. Despite this fact, New Mexico has the lowest water-to-land ratio in the nation.
New Mexico generally has a dry, arid, or semi-arid climate. The state typically does not experience extreme weather conditions. Those moving to the area can expect an abundance of sunshine and low humidity levels. Only Arizona ranks above New Mexico in average annual days of sunshine.
Community & Lifestyle
Santa Fe, the state capital, is home to several art institutions including the New Mexico Museum of Art and the Georgia O'Keeffe Museum.
The annual UFO Festival held in Roswell is one of New Mexico's most popular events. The festival commemorates the claimed spacecraft wreck that occurred in 1947. Since the early 1990s, this four-day summer event has attracted tourists from around the country.
In Albuquerque, the University of New Mexico is the largest learning institution and employer in the state. New Mexico State University provides five separate sites for students to attend, with its main campus located in Las Cruces.
A vast outdoor wilderness awaits both residents and tourists of the state. With five national forests and an abundance of park areas, New Mexico is ideal for hiking, biking, and rafting trips. Ski enthusiasts can enjoy several challenging slopes at Taos Ski Valley, Sandia Peak, and Angel Fire Resort. Sandia Peak is the area's oldest resort and features a scenic tram ride that reaches heights of more than 4,000 feet.
Are you ready to pack your moving boxes and head to New Mexico? If so, consider using professional movers so you can take it easy. Research local moving services and contact companies that have excellent customer reviews. High-quality moving companies will be able to provide you with references and a free quote. They can make your move easy and hassle-free. If you are moving to New Mexico, creating a moving checklist is a great way to organize the details.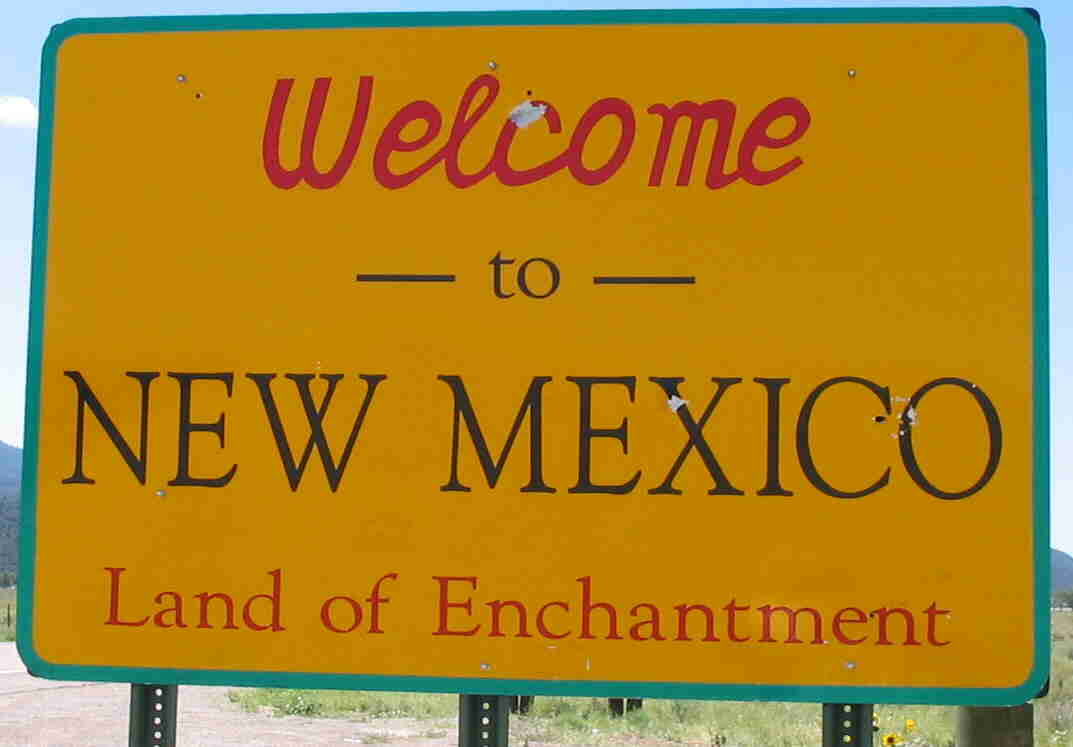 Jobs & Economy
The unemployment rate in New Mexico is 6.4% which is significantly higher than the national average of 4.4% (June 2017). However, the cost of living index was below normal, with New Mexico residents enjoying moderate costs for housing, utilities, and food.

Tourism, oil, and gas production are major drivers of the economy. Government jobs also have a big impact with Los Alamos and Sandia National laboratories ranking as two of the state's top employers.

The University of New Mexico and ABQ Health Partners each have a staff of at least 5,000 employees.

The overall cost of living in New Mexico is lower than the national average.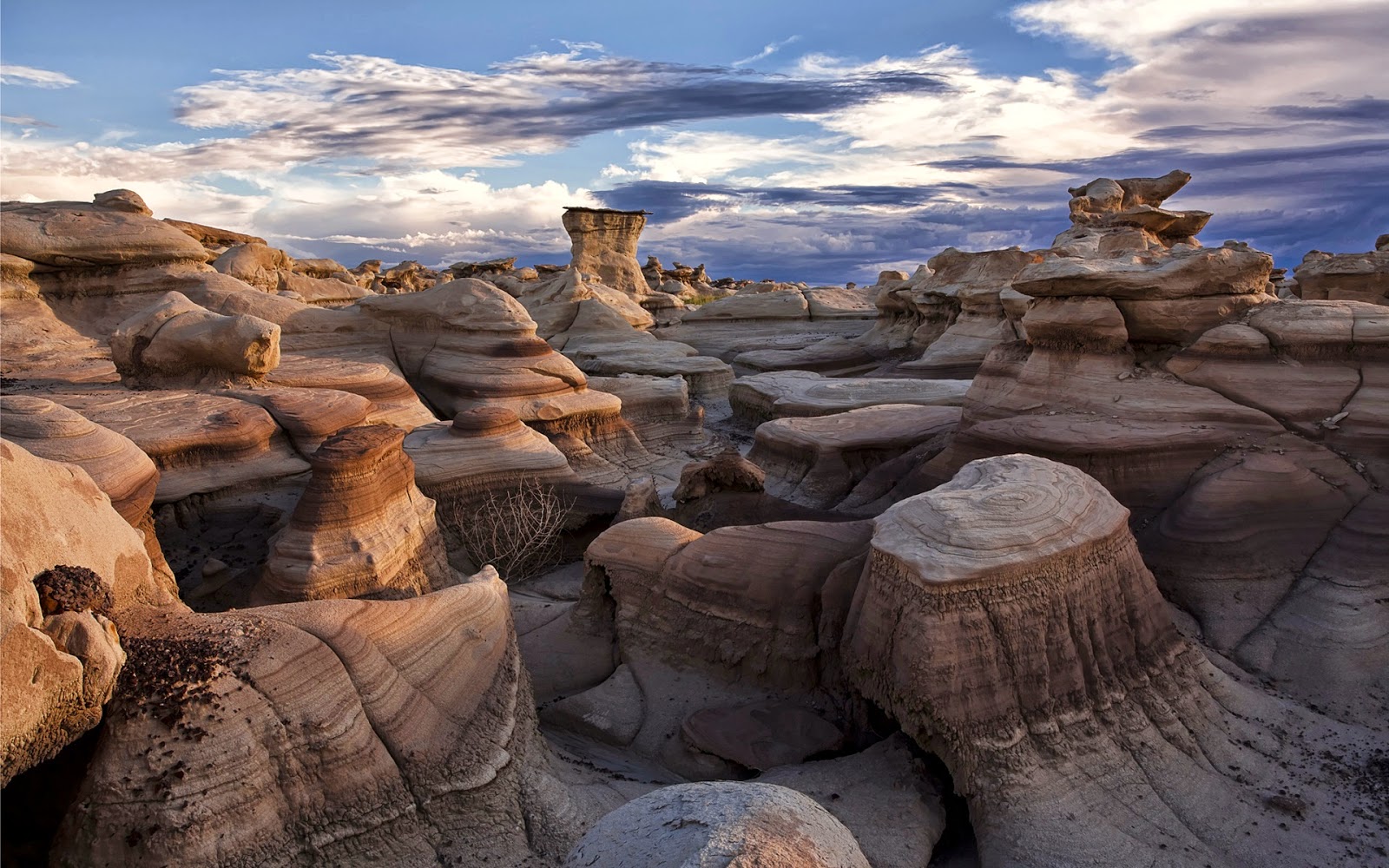 Attractions
Making the move to New Mexico also means you can enjoy these nearby attractions:
White Sands National Monument
Nestled in the Chihuahuan Desert, the monument is famous for its unique white gypsum sand hills. Some of the dunes reach heights of 60 feet but are constantly changing due to frequent high winds. Hiking trails surround this desert area including the Interdune Boardwalk and Dune Life Nature Trail. The monument is open year-round to tourists.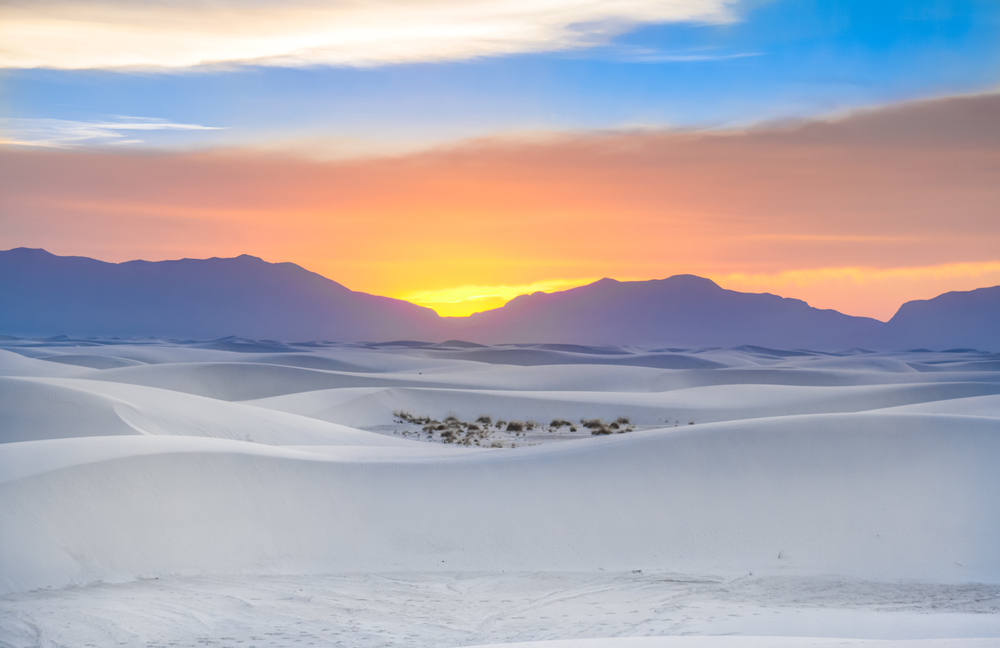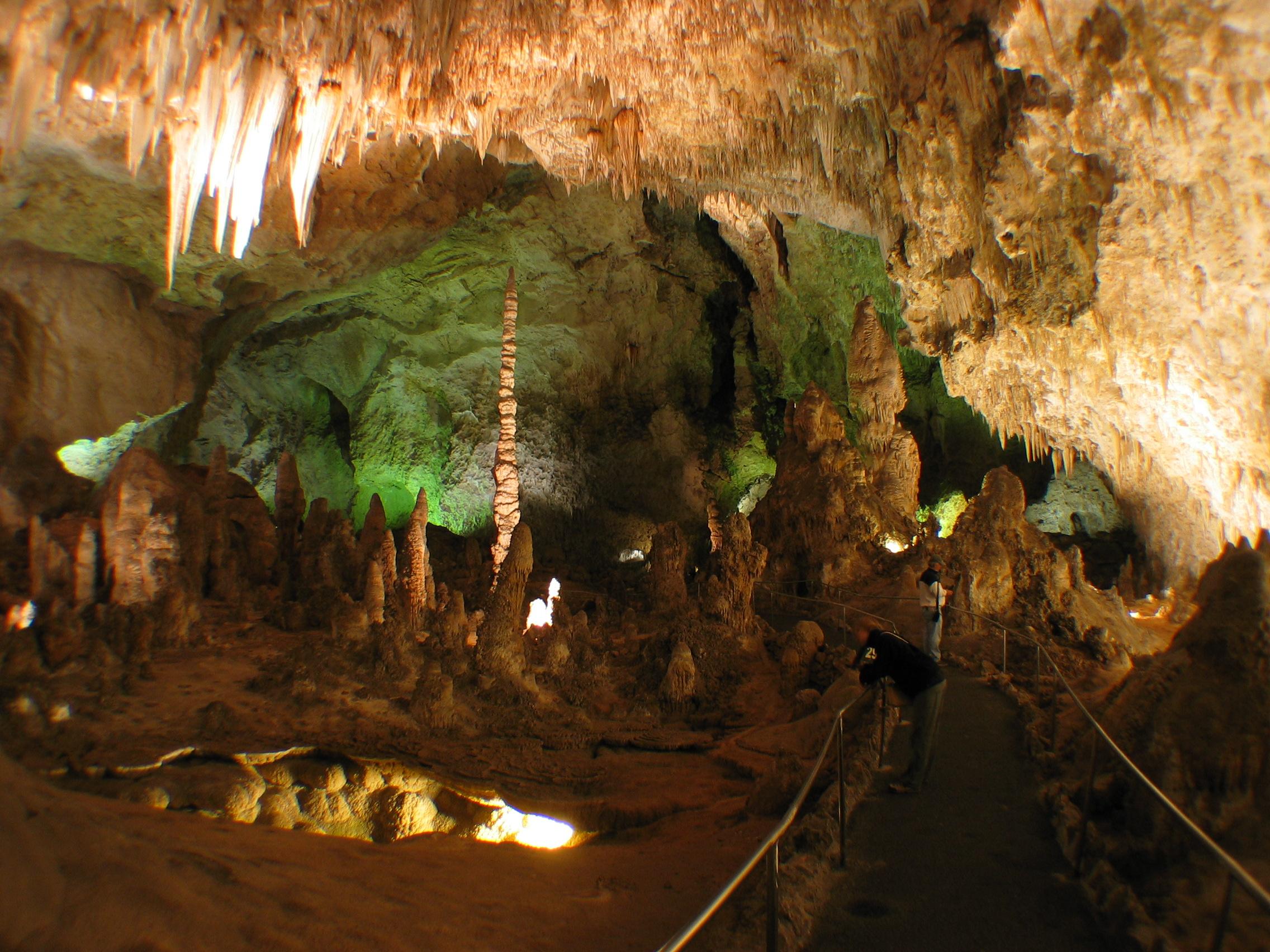 Carlsbad Caverns National Park
Recognized as one of the oldest cave systems in the world, Carlsbad Caverns consists of well over 100 different structures. Situated in the heart of the Guadalupe Mountains, the caves formed from limestone about 20 million years ago. The site offers both ranger-led and self-guided tours, allowing visitors to explore at their own pace.
Bandelier National Monument
An excellent site for hiking, the monument encompasses more than 33,000 acres of rugged landscape. In earlier times, much of the site was covered in volcanic ash from the Valles Caldera volcano. The area was once home to the Pueblo Indians whose ancient rock carvings are still present on the cliff walls today. From mid-May through mid-October, the Main Loop Trail, Falls Trail, and visitor center can only be accessed by tour bus.
Albuquerque, NM
Albuquerque, also known as ABQ for short, may be famous for the annual Albuquerque International Balloon Fiesta, but there is so much more to love about this New Mexico town. Artists are drawn to the area creating a unique and fun vibe throughout the city. Albuquerque, also known as the "Duke City," has deep roots in Mexican, Hispanic, and Native American culture and this is also reflected in the housing styles, cuisine, and events throughout the year.
Discover Albuquerque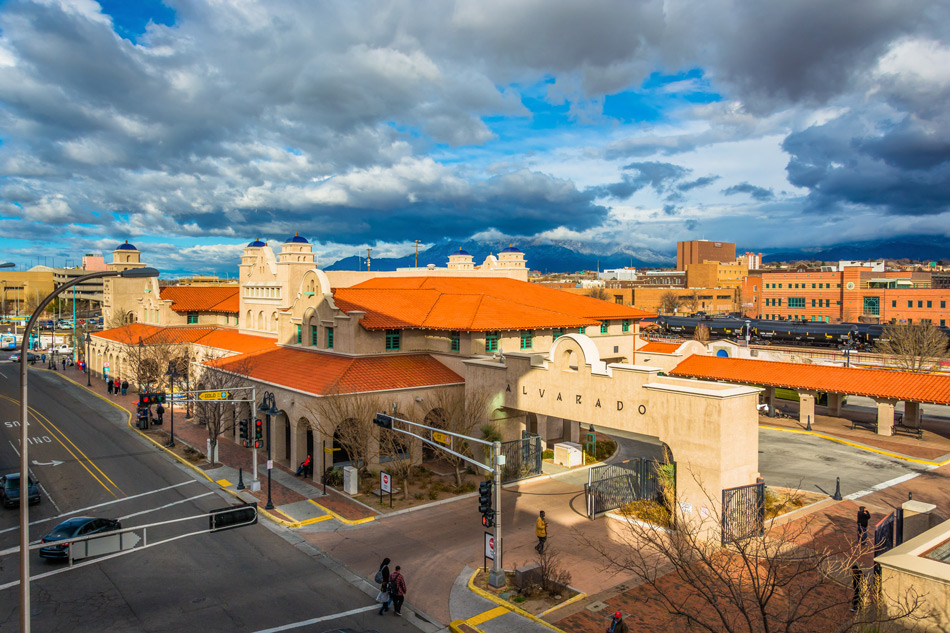 WE ALSO PROVIDE OUR SERVICE IN THE FOLLOWING CITIES.