Making the big move to Oklahoma City, OK? Or just moving across town? Find the perfect movers to help you with your Oklahoma City, OK move! Get a FREE quote now!
With a population of around 643,648, Oklahoma City is the largest city in Oklahoma and the second-largest city by total area in the U.S. Oklahoma City contains sporadic weather at times including tornados and hail storms in the spring and fall, droughts and flash flooding in the summer, and snowstorms in the winter. There are 231 sunny days, with 54 days of precipitation amounting in 36 inches of rain and 6 inches of snow on average.
Get A Quote
Making the move to Oklahoma City? You've come to the right place! This city is boasting with pride and things to do from outdoor adventures to sporting events. With numerous national rankings such as "Most Livable City," to being named one of the "best cities for millennial job seekers," and claiming the title of having the #1 "Best New Restaurant" in America by Bon Appétit, the city has low crime rates, easy commutes, and friendly people. Among those accolades is the honor of being named the "Top Travel Destination" by Money. The city attracts more than 7.5 million visitors each year, generating more than $2.5 billion annually.
But living in Oklahoma City is a lot different than just visiting. When making the move to Oklahoma City, consider what part of town you want to call home. The city is made up of 12 unique districts, which are: the Adventure District, Arts District, Asian District, Automobile Alley, Boathouse District, Bricktown, Classen Curve, Deep Deuce, Midtown, Paseo Arts District, Paza District, Stockyards City, Western Ave, and Uptown 23rd. Each neighborhood offers its own unique culture, entertainment, and local restaurants.
Oklahoma City is within a day's drive from other major cities such as Wichita and Dallas. Getting around town is fairly easy too! Most residents will need a car, but there are also public transportation opportunities as well. The Oklahoma City Streetcar is popular with the downtown crowd and there is an extensive bus system located throughout the metro area.
With all that the area has to offer, it might just be time to make the big move to Oklahoma City., or just a move across town. From packing to moving the heavy stuff, movers can make your move to Oklahoma City, OK a breeze
Jobs & Local Economy
The unemployment rate in Oklahoma City is 3.7% (as of May 2018) which is lower than the national average of 3.9%. .

You will find a variety of industries represented in the area. The state of Oklahoma is the largest employer with over 40,000 employers. Oil/energy production, aviation, technology, and health services are major industries, as well as having one of the largest livestock markets in the country. Commute times average about 21 minutes.

The overall cost of living in Oklahoma City is 8% lower than the national average. This is mainly due to the cost of housing, which is 32% lower than the national average, although health care is 19% higher than the national average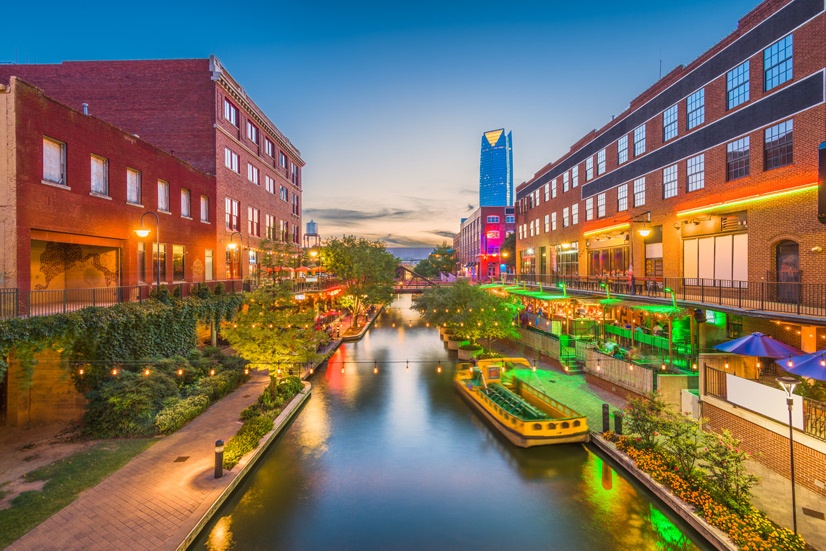 Attractions
Making the move to Oklahoma City also means you can enjoy these nearby attractions:
Oklahoma City Zoo
The Oklahoma City Zoo is home to more than 2,000 animals from all over the world and is located on more than 119-acres. Pro Tip: Get up close and personal with lions, tigers, and bears with the new behind-the-scenes-experience.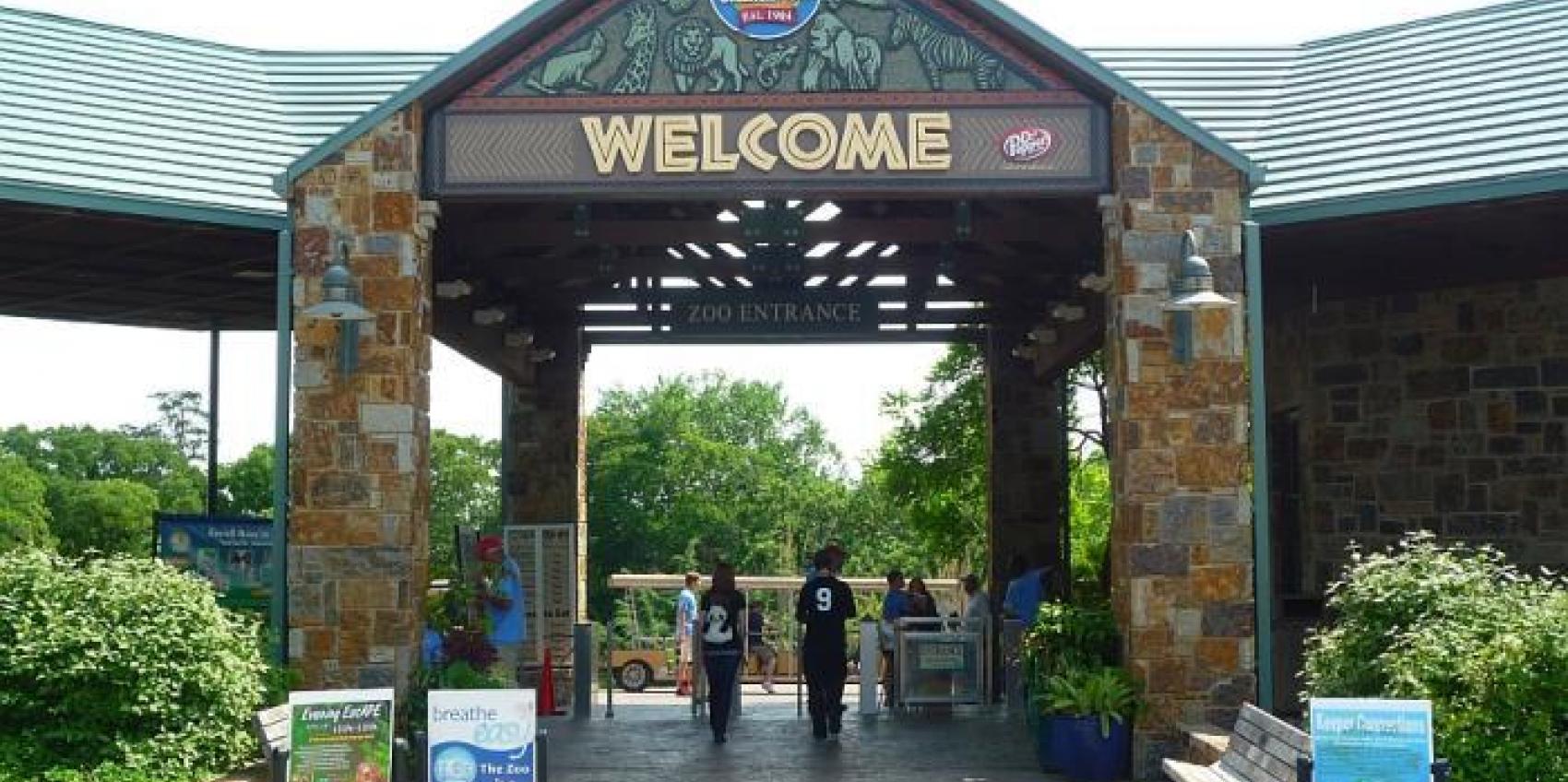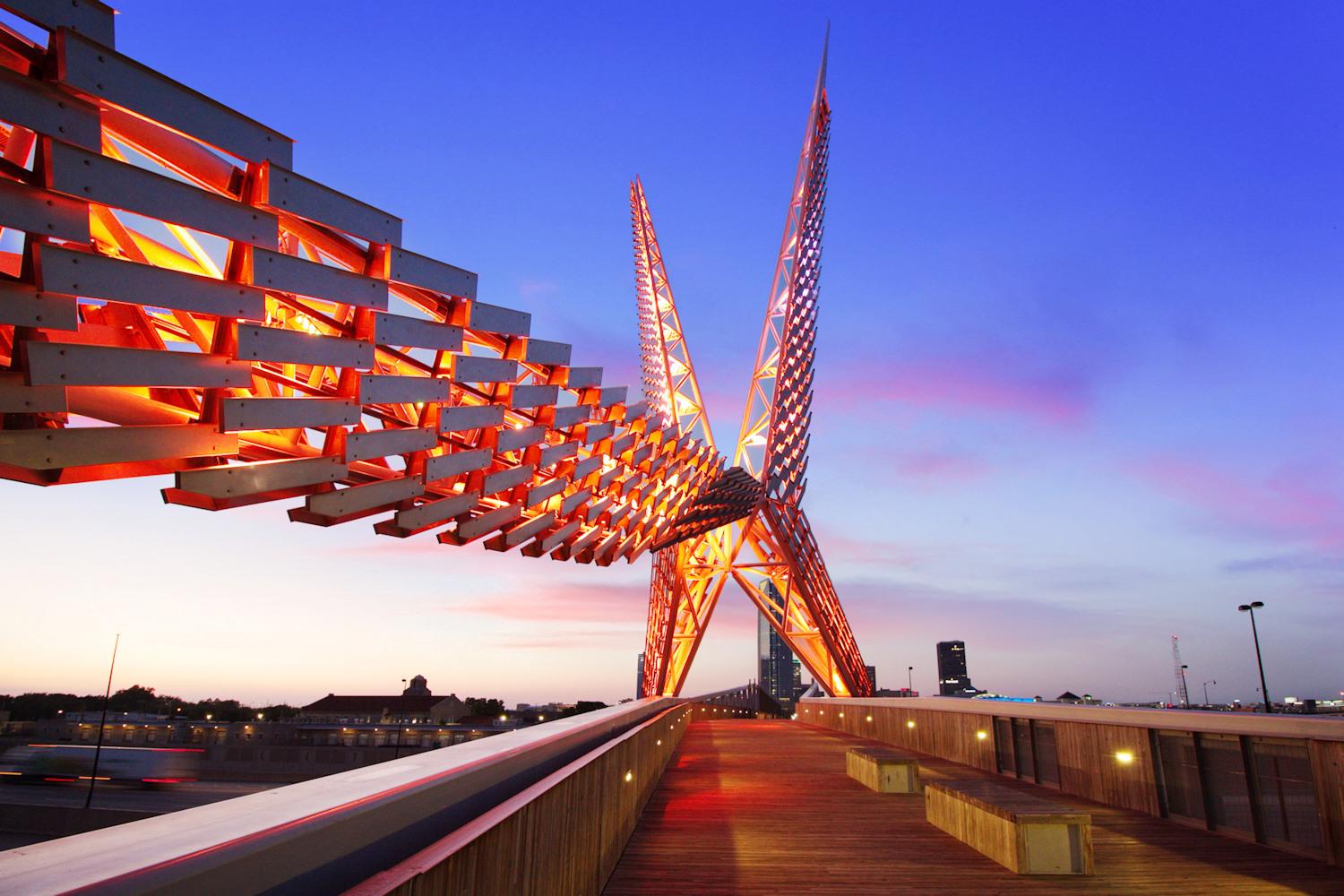 The Survivor Tree
Sitting as a symbol of strength, the Survivor Tree pays tribute to those who lost their lives in the OKC bombing. The American Elm Tree is located downtown and is more than 90 years old.
Oklahoma City Thunder
This town loves its basketball team! The boys in blue arrived on the scene in 2008 and have been making history, and the crowd cheer, ever since. Grab a friend, and a jersey, and root for the home team.
Tulsa, OK
Named by FDi Magazine as a city of the future, making the move to Tulsa is a bright idea! With a low cost of living, focus on remaining a global leader in the energy field, dog-friendly atmosphere, and amazing events all year long, there are many reasons to call this place your new home. It is a friendly city too! Tulsa welcomes almost 10 million visitors each year; the tourism industry contributes roughly $1 billion to the economy annually.
Discover Tulsa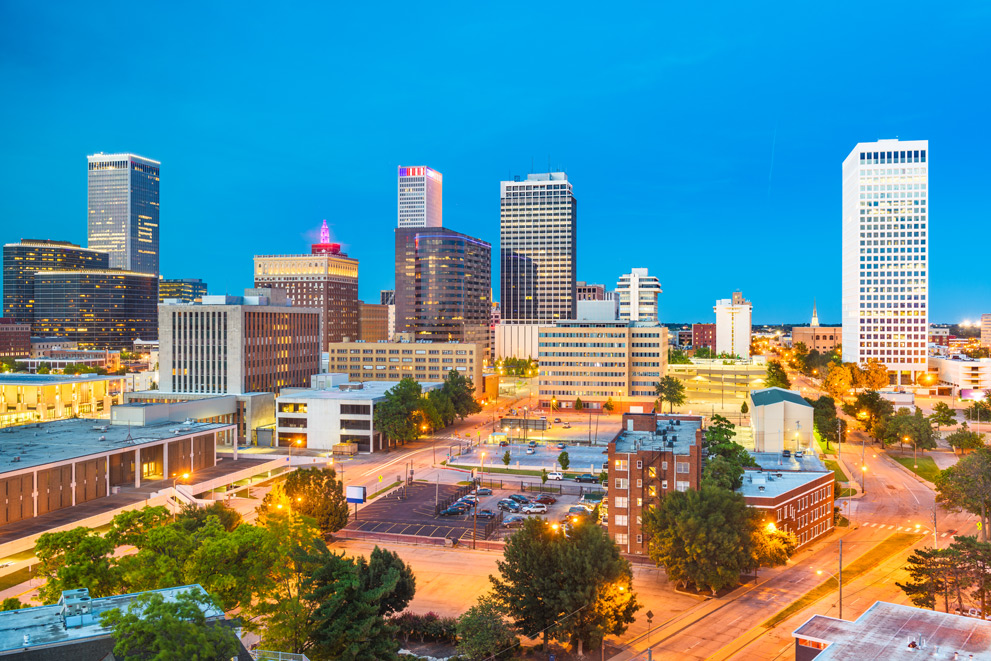 WE ALSO PROVIDE OUR SERVICE IN THE FOLLOWING Oklahoma CITIES