Making the big move to Montgomery? Or just moving across town? Find the perfect movers to help you with your Montgomery move! Get a FREE quote now! With a population of just around 200,000, Montgomery is the capital city of Alabama. Named for Richard Montgomery a Revolutionary War general, it stands beside the Alabama River, on the coastal Plain of the Gulf of Mexico.
In addition to housing the offices of many Alabama government agencies, Montgomery has a large military presence, due to nearby Maxwell Air Force Base. It also has public universities Alabama State University, Troy University, and Auburn University at Montgomery. There is modern high-tech manufacturing as well, including Hyundai Motor Manufacturing Alabama. Montgomery has a variety of cultural attractions, too, such as the Alabama Shakespeare Festival and the Montgomery Museum of Fine Arts.
Prior to European colonization, the east bank of the Alabama River was inhabited by the Alibamu tribe of Native Americans. This is where the name of the state of Alabama comes from. Present-day Montgomery is built on the site of two Alibamu towns: Ikanatchati, meaning "red earth;" and Towassa, built on a bluff called Chunnaanaauga Chatty.
Get A Quote
Geography & Climate
Downtown Montgomery lies along the southern bank of the Alabama River. Montgomery has been recognized nationally for its continuing downtown revitalization. In the early 2000s, the city constructed the Montgomery Biscuits minor league baseball stadium and Riverfront Park. Following those developments, hundreds of millions of dollars have been invested by private companies that have adapted old warehouses and office buildings into loft apartments, restaurants, retail, hotels, and businesses. The demand for downtown living space has risen, as people want to have walkable, lively neighborhoods.
Montgomery has a humid subtropical climate. Summer afternoon heat indices are frequently at or above 100 °F. The temperature variation tends to be large in spring and autumn. Rainfall is well-distributed throughout the year. Thunderstorms bring much of Montgomery's rainfall. These are common during the summer months but occur throughout the year.
Community and Lifestyle
Montgomery has more than 1600 acres of parkland. There are 24 community centers, a skate park, two golf courses, Cramton Bowl Stadium and Multiplex, two tennis centers, 65 playgrounds, 90 baseball/softball fields, 24 soccer fields including the Emory Folmar Soccer Facility, and one riverboat.
Montgomery has one of the biggest art scenes of any mid-sized city in America. The Wynton M. Blount Cultural Park in east Montgomery is home to the Montgomery Museum of Fine Arts. The museum's permanent collections include American art and sculpture, Southern art, master prints from European masters, and collections of porcelain and glassworks. The Society of Arts and Crafts operates a co-op gallery for local artists.
Montgomery Zoo holds more than 500 animals, from five continents, in 40 acres of barrier-free habitats. The Hank Williams Museum contains one of the largest collections of Williams memorabilia in the world. The Museum of Alabama serves as the official state history museum. The W. A. Gayle Planetarium, operated by Troy University, is one of the largest in the southeast United States and offers tours of the night sky and shows about current topics in astronomy.
Jobs & Local Economy
Montgomery's central location in Alabama's Black Belt has long made it a processing hub for commodity crops such as cotton, peanuts, and soybeans.

The largest sectors of non-agricultural employment were: Government, Trade, Transportation, and Utilities, Professional and Business Services, Manufacturing, Education and Health Services, Leisure and Hospitality, Financial Activities, Natural Resources, Mining and Construction, and Information.

Unemployment for the same period is 5.7%. The city also draws in workers from the surrounding area; Montgomery's daytime population rises 17.4% to 239,101.

Montgomery's largest employers were Maxwell-Gunter Air Force Base, the state of Alabama, Montgomery Public Schools, Baptist Health, Hyundai Motor Manufacturing Alabama, Alfa Insurance, the City of Montgomery, Jackson Hospital & Clinic, Rheem Water Heaters, and Regions.

The living wage for the city is $8.02 per hour (or $16,691 per year) for an individual and $25.80 per hour ($53,662 per year) for a family of four. These are slightly higher than the state averages of $7.45 per hour for an individual and $25.36 for a family of four.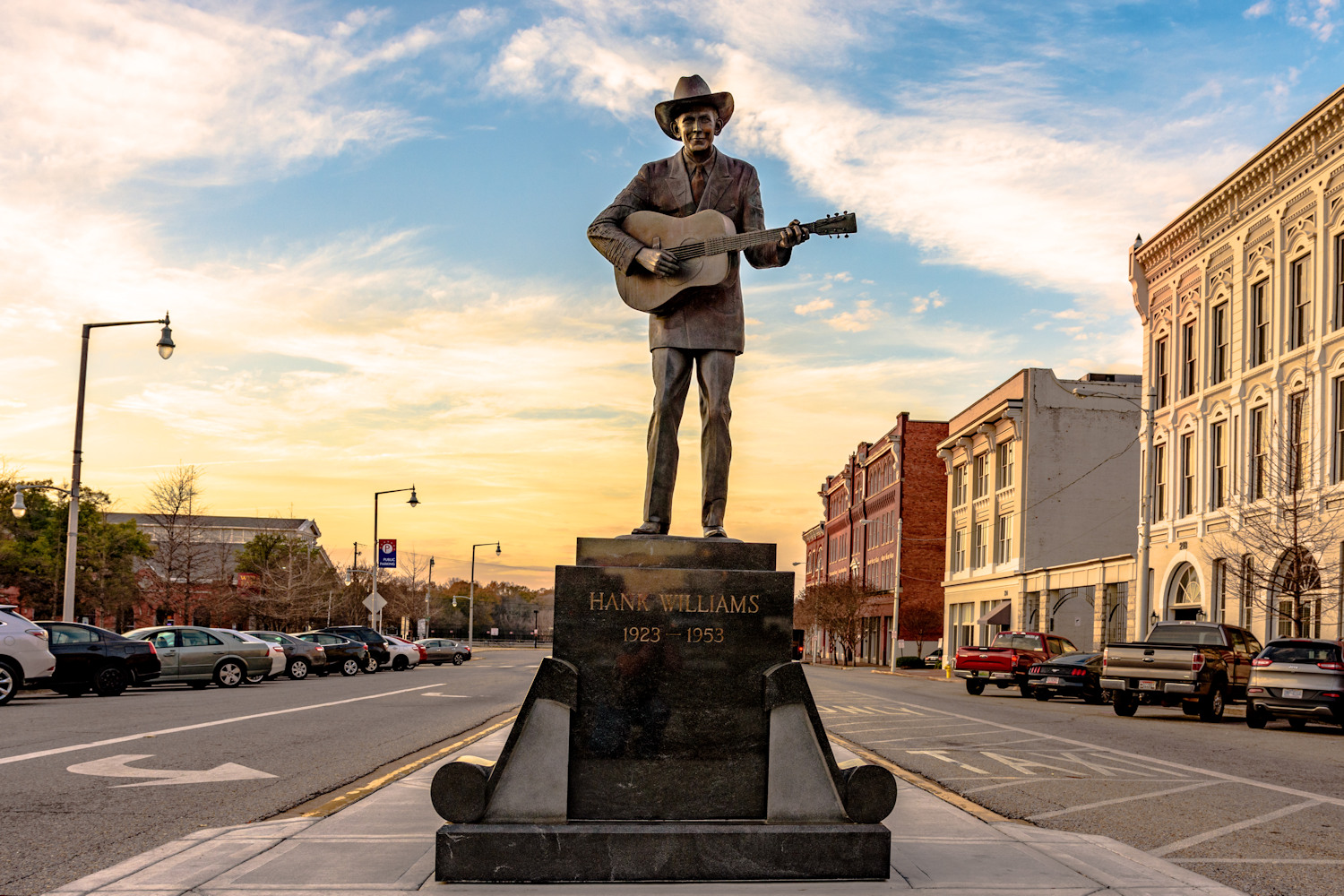 Attractions
Making the move to Montgomery also means you can enjoy these nearby attractions:
Civil Rights Memorial
The Civil Rights Memorial is a memorial to 41 people who were killed in the struggle for the equal and integrated treatment of all people, regardless of race, during the 1954-1968 civil rights movement in the United States.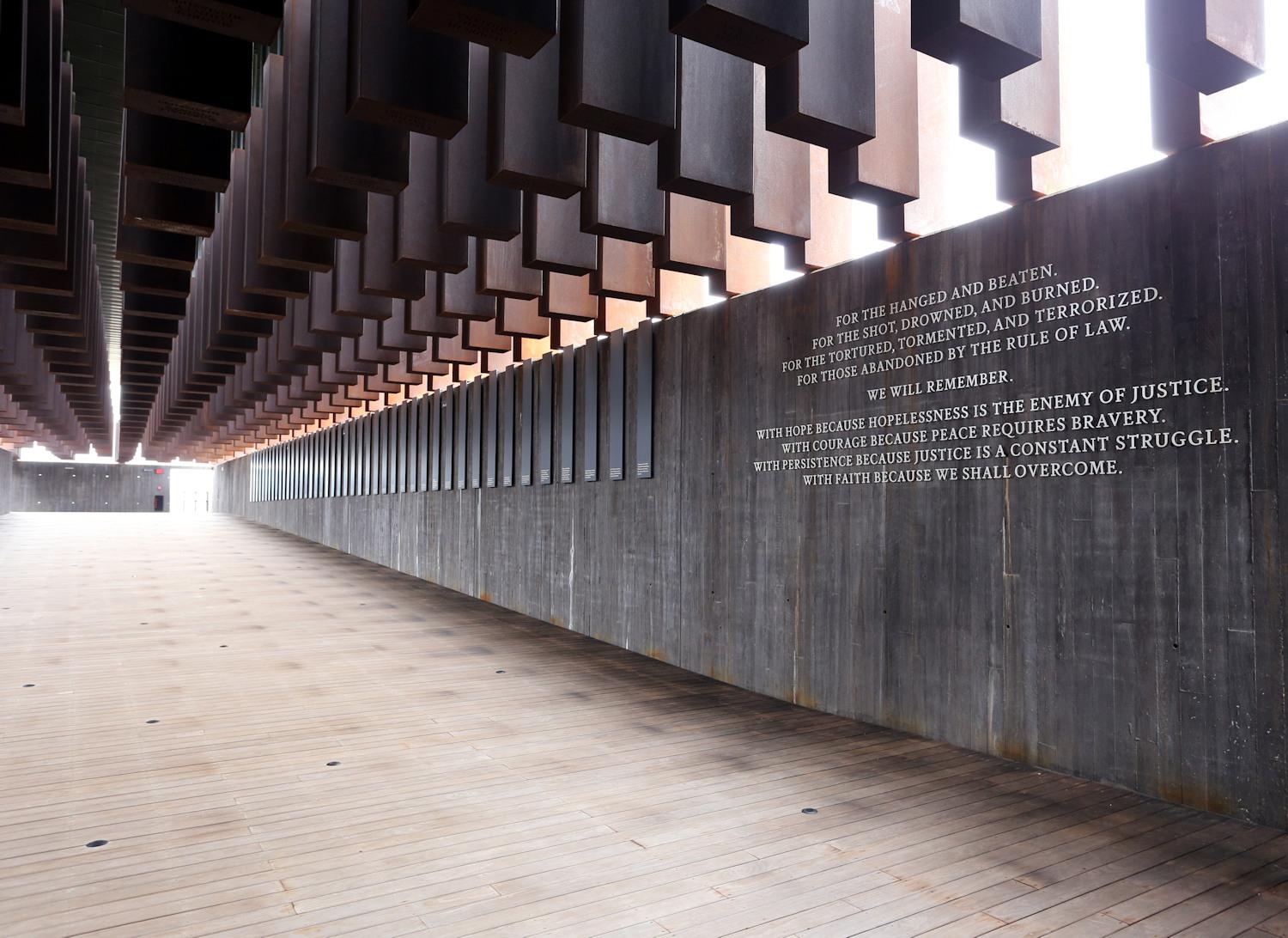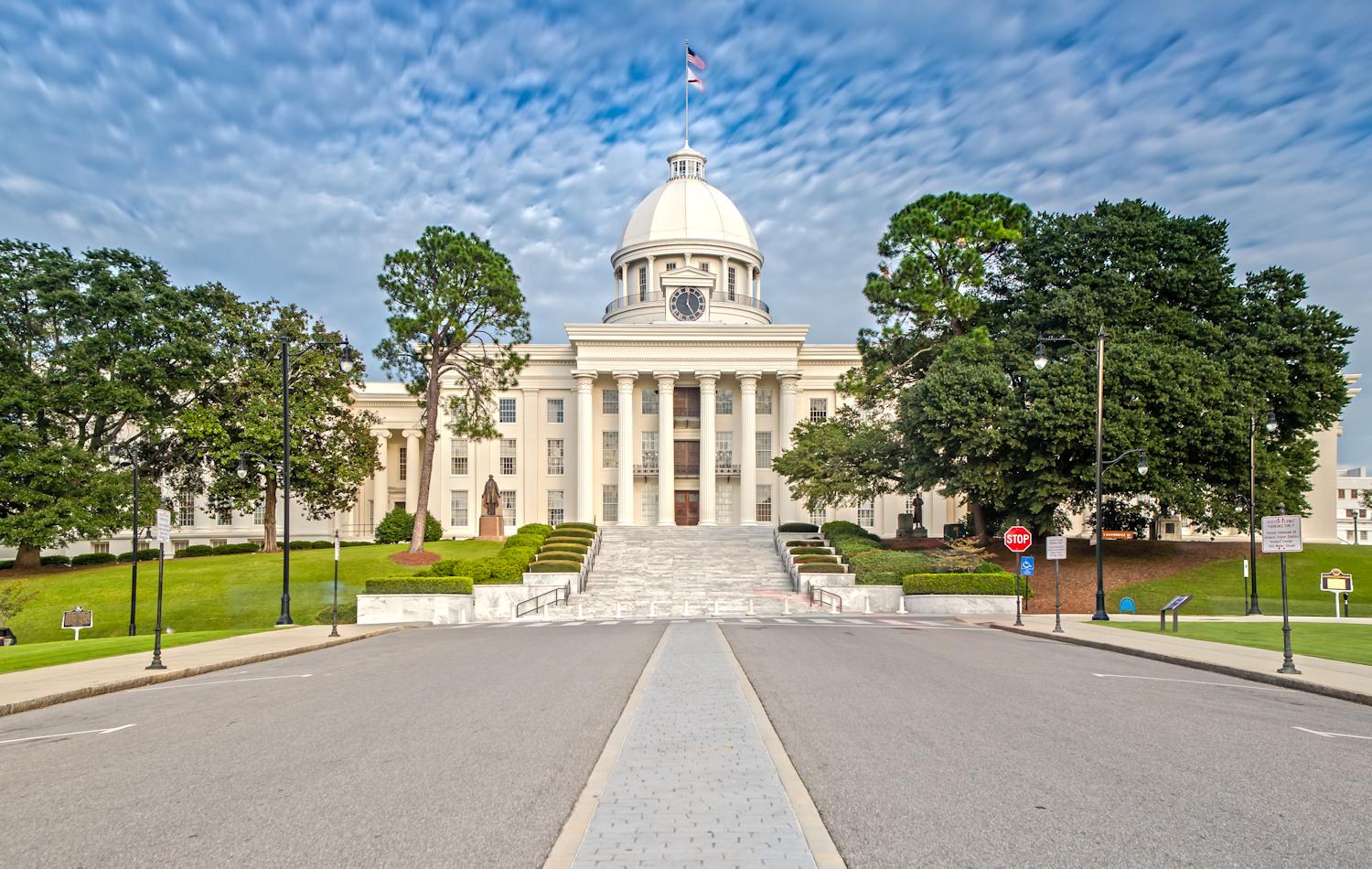 Montgomery Museum of Fine Arts
The Montgomery Museum of Fine Arts is a museum featuring several art collections. The permanent collection includes examples of 19th- and 20th-century American paintings and sculpture, Southern regional art, Old Master prints, and decorative arts. It is also home to ARTWORKS, a participatory art gallery, and a studio for children.
Alabama State Capitol
The Alabama State Capitol, listed on the National Register of Historic Places as the First Confederate Capitol, is the state capitol building for Alabama located on Capitol Hill, originally Goat Hill, in Montgomery that was declared a National Historic Landmark on December 19, 1960.
Birmingham, AL
Birmingham is a city in Albama. Its Old Town historic district has 1800s houses, a vintage trolley, specialty shops and restaurants.
Discover Birmingham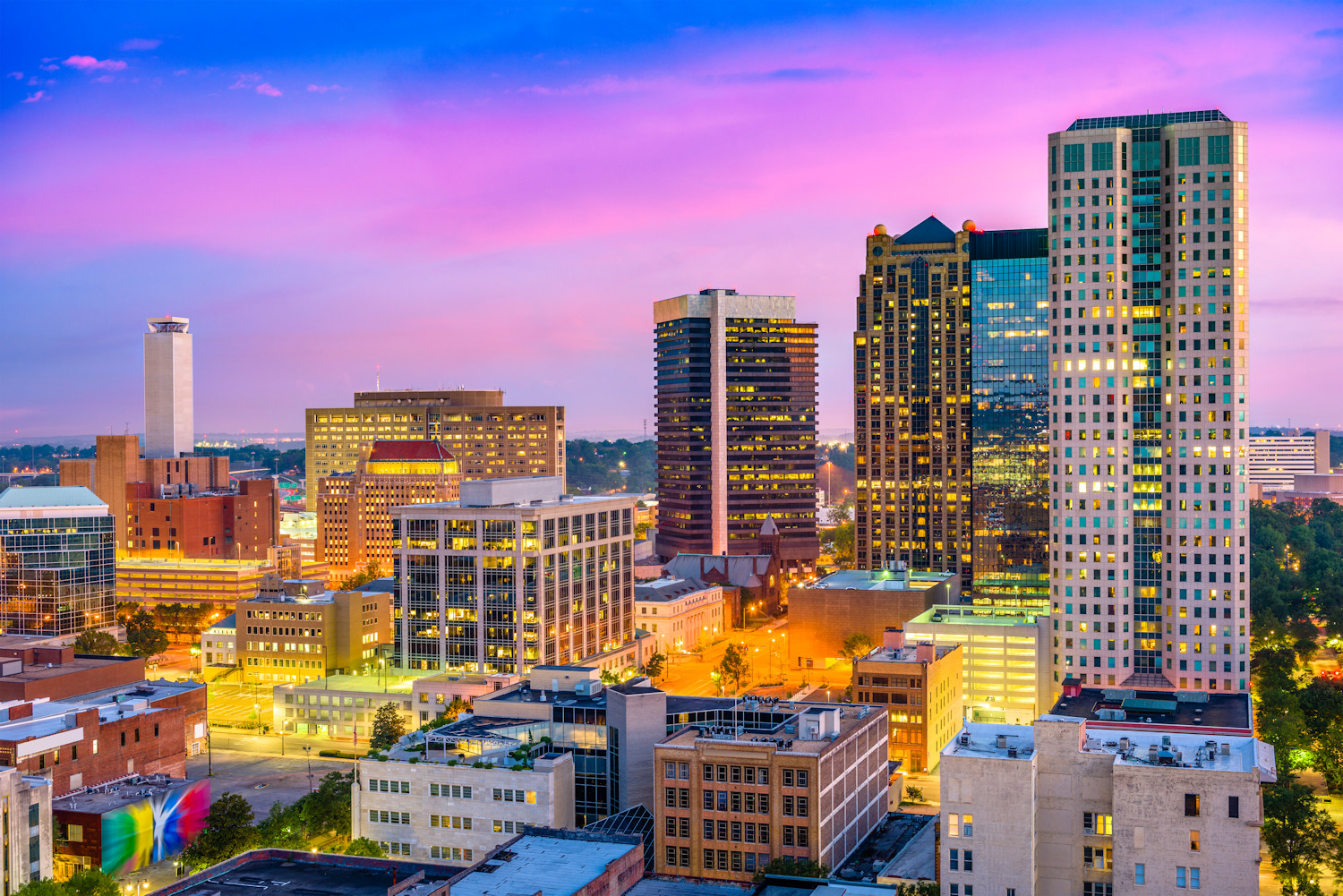 We provide our service in the following cities in state AL