Making the big move to Toledo, OH? Or just moving across town? Find the perfect movers to help you with your Toledo, OH move! Get a FREE quote now!
With a population of around 276,491, Toledo, also known as "The Glass Capital of the World," is located on the westernmost inlet of Lake Erie. You can expect 205 sunny days and 73 day of precipitation per year, with 34 inches of rain. Summertime is warm and humid with highs averaging in the 80s. Winter is cold and slightly snowy with the area averaging 32 inches of snow. Winter temperatures hover in the lows in 20s.
Get A Quote
Holy Toledo! Making the move to "Glass City" is a great choice. From delicious food to its location on Lake Erie to one of the best zoos in the country to a world class art museum, Toledo is a tourism hotspot and rightly so. This small town feeling city has a lot going for it.
Getting around Toledo is easy, but residents do need cars. The citywide bus system can be used, but can be complicated as most bus routes will require a transfer and can often be delayed. You also have to have exact change when using the bus system as the driver does not carry change. If you love to bike, take advantage of the ToleGo bike sharing system with stations located around the city.
Toledo has many interesting and diverse communities to choose from. With many affordable and family-friendly options, choosing where to lay your head at night should be a breeze. If you love the traditional neighborhood feel with well-maintained tree-lined streets then head to the neighborhood of Westgate. Great schools a top priority? Then look to the desirable neighborhood of Deveaux. For a tight-knit community then Perrysburg is where you need to be. Craving vintage vibes? Then check out historic Old West End and Old Orchard. No matter what side of town you choose, there is a little bit of something for everyone in Toledo.
With all that the area has to offer, it might just be time to make the big move to Toledo, or just a move across town. From packing to moving the heavy stuff, movers can make your move to Toledo a breeze.
Jobs & Local Economy
The unemployment rate in Toledo is 5.7% (as of May 2018) which is higher than the national average of 3.9%.

You will find a variety of industries represented in the area. Manufacturing, automotive industry, and agriculture are major forces in the Toledo economy, as well as having one of the top three machine tooling centers in the country. The average commute is 19 minutes.

The overall cost of living in Toledo is 22% than the national average. This is mainly due to the cost of housing, which is 64% lower than the national average.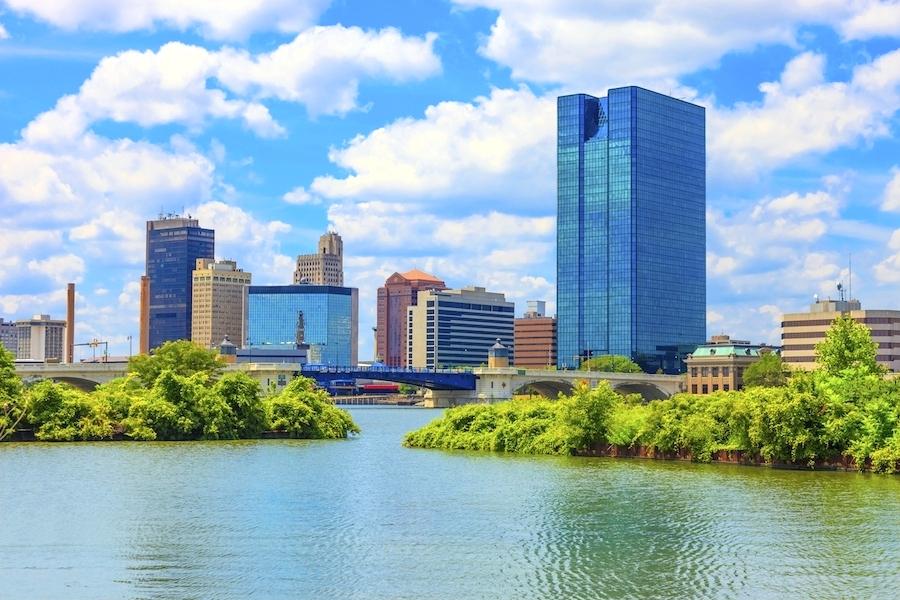 Attractions
Making the move to Toledo also means you can enjoy these nearby attractions:
Toledo Zoo
The Toledo Zoo is huge! Serving as a home to more than 10,000 individual animals representing over 720 species, there is always something exciting going on. From polar bears to events and experiences, it is one of the best zoos in the nation.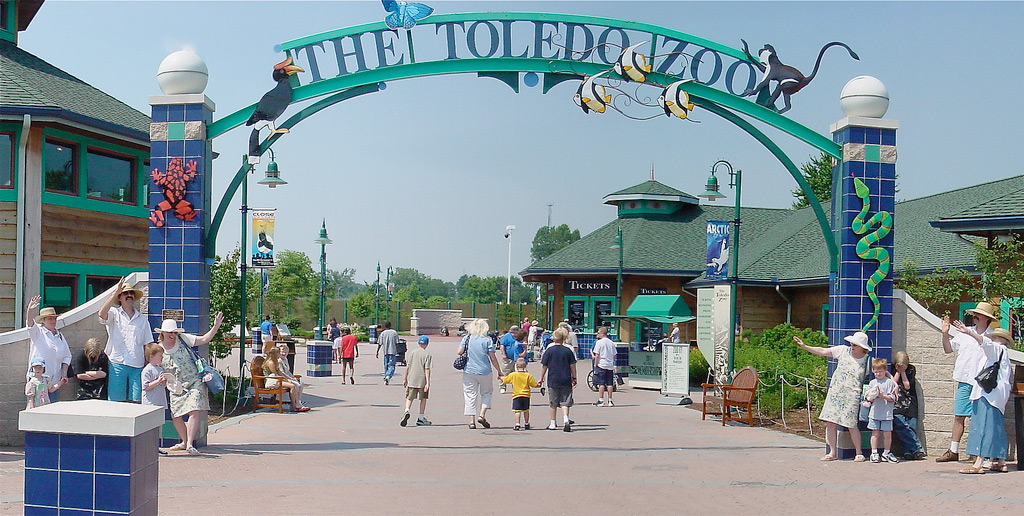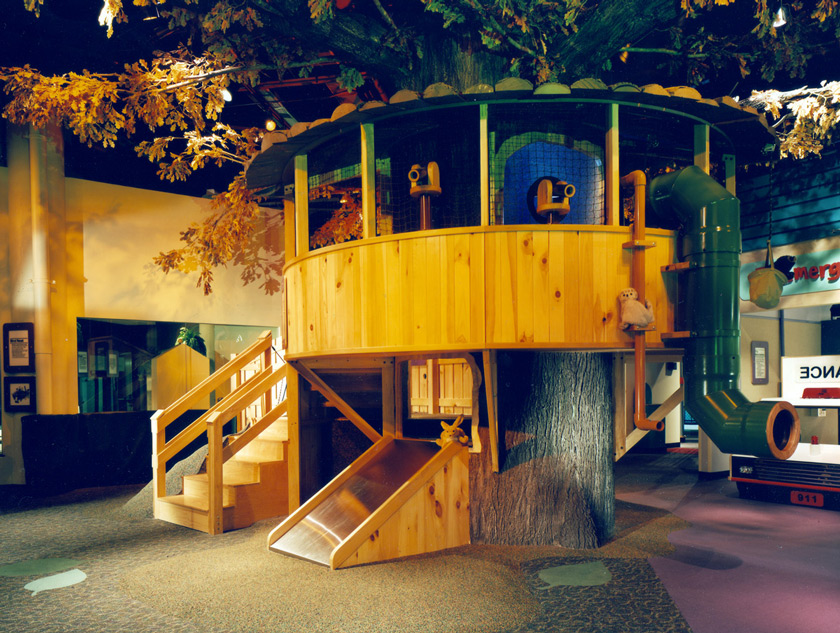 Toledo Lighthouse
While this attraction may not be the easiest to get to, it is definitely worth the trip. Available by boat only, the Toledo Lighthouse was built in the 1800s and played a huge part in the Toledo shipping channel. View the outside or climb the rungs and ladders to get to the top of the tower.
Imagination Station
This one isn't just for the kids. The Imagination Station is a hands-on exhibit based museum offering plenty of exciting science to explore. Fun for the whole family.
Cleveland, OH
This city rocks and so will you when you make the move to Cleveland! This city has a lot of heart, and it is evident everywhere you go. Sitting on the banks of Lake Erie makes this little city a great places for a lot of fun summertime activities and is a major draw for tourists. Friendly Cleveland welcomes more than 17 million visitors each year.
Discover Cleveland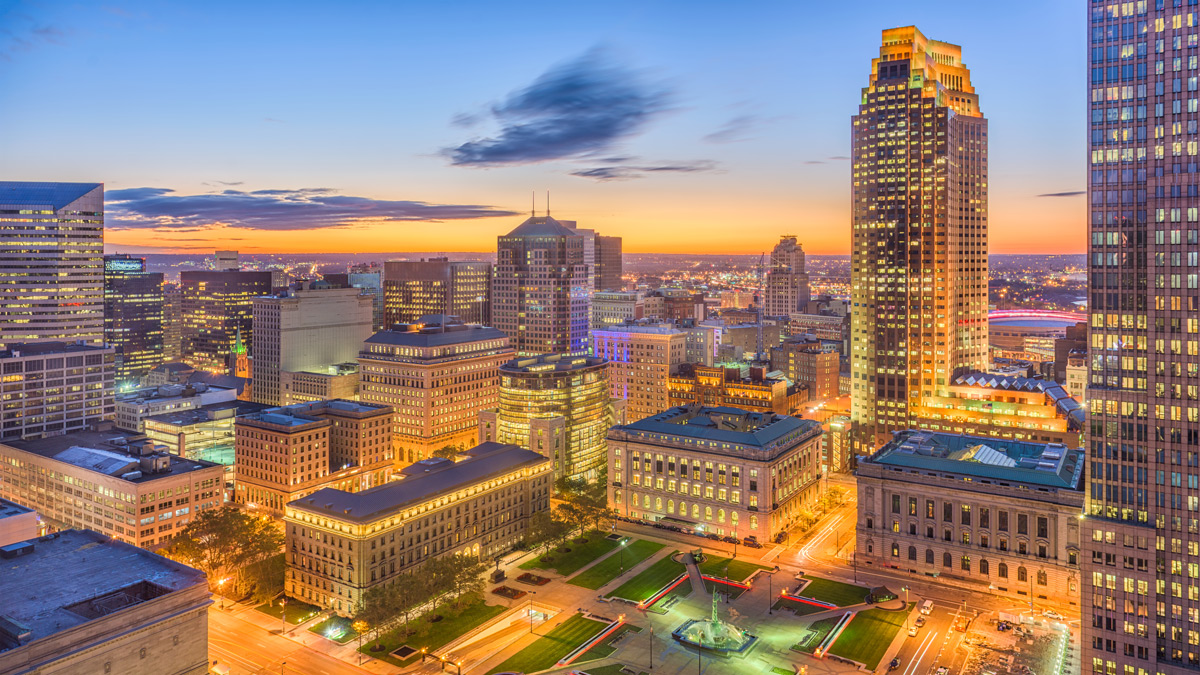 WE ALSO PROVIDE OUR SERVICE IN THE FOLLOWING Ohio CITIES